Well-being is a Way of Life.
Choose a membership level that meets your changing needs, knowing that each month you get to choose the therapy you want: either our True Transformation Facial or Holistic Wellness Massage that includes the choice of a single modality or multiple modalities customized to your individual needs and concerns.
View our Customer feedback from their trip to our Spa.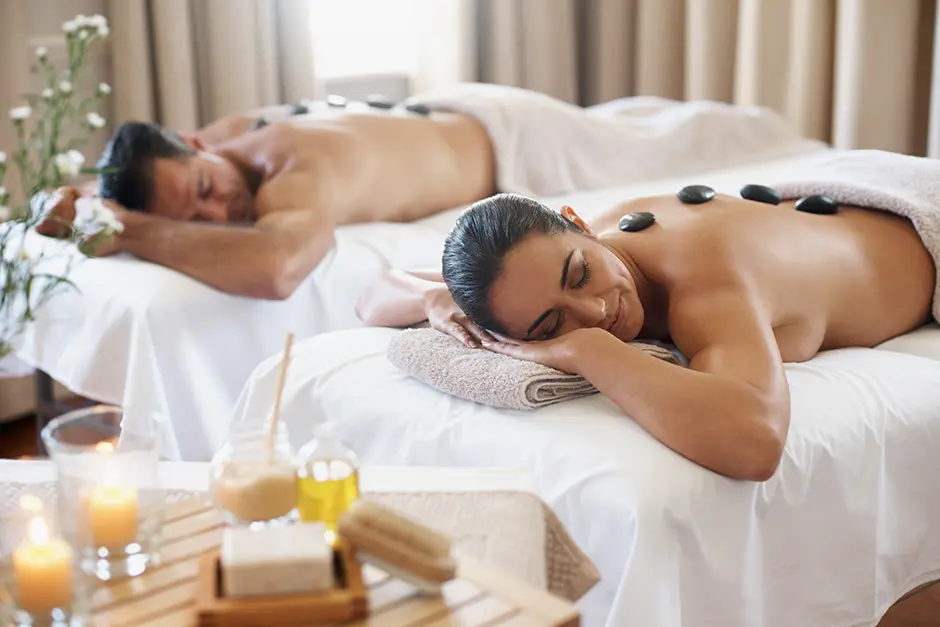 









—

E. Modugno

( Brindisi )

Un vero angolo di benessere in città, il luogo ideale per rilassarsi e trovare un po' di pace lontani dallo stress quotidiano.
Ho molto apprezzato la cura del cliente e l'accoglienza, che sono a mio parere i must delle struttura.
La consiglio a tutti coloro che desiderano staccare la spina, in compagnia del proprio partner e perché no anche con le amiche.










—

M. Lacalaprice

( Brindisi )

Un posto fuori dal mondo...sorrisi...relax..e professionalità!










—

G.Vecchio

( Brindisi )

Abbiamo festeggiato anniversario di matrimonio facendo una spa di coppia. Ambiente rilassante e curato in ogni dettaglio, la signora Dominique gentile,disponibile e attenta. A fine percorso abbiamo brindato con ottimo prosecco, frutti di stagione e tropicali. Ci torneremo sicuramente. Consigliatissimo.
Cercavo un angolo per liberare la mente e coccolare il corpo. Bene! L'ho trovato ... professionalità e cura è ciò che colpisce di questa struttura meravigliosa. Sentirsi rinata dopo un percorso benessere straordinariamente rilassante e benefico è ciò che serve alla routine quotidiana. Grazie infinite e a presto.
Brilliant hotel for facilities and location. The host is so friendly and always willing to help. I thoroughly recommend it.










—

Brandie

( Italia )

Location-5mins walk from airport bus and taxi station. In a quiet road off of main shopping street. Clean, quiet, modern accommodation with super wifi connection. Owner, Dominique, is extremely helpful and kind. Didn't have a chance to use the urban spa services, but I toured them and they were very clean and hammam-like. Totally unexpected oasis in an old port town!










—

Malcolm

( Regno Unito )

Spacious bathroom. Spa facility available FoC. Cold bottled water available in the breakfast area. Close to centre in cul-de-sac, so perfectly placed with no sleep disturbance. Friendly and helpful staff with good recommendation for restaurant. Good private parking 50m away (€10 per day).










—

Romain

( Francia )

Nous avons été très bien accueillis. Le spa est très joli et propre.
La chambre est belle merci pour le petit déjeuner à 5h du matin... c'est rare.










—

Felix

( Svizzera )

Accueil tres sympathique. Spa a dispo a partir de 8h00.